We are so thrilled to have first been nominated, but also we're beyond thrilled to have made the finals in TWO categories in the 2012
WEGO HEALTH ACTIVIST AWARDS!
All of our Dental Super Heroes from Planet Molar X will be watching the awards ceremony coming up on March 28! Thank goodness for satellites! When Flossie Floss'riguez heard about the awards, she hugged MolarTron with her floss string and said she was very excited to "C" him make the finals, and then she jumped up and down around him!
Bristle Beast informed me that he is going to brush his teeth for TWO WHOLE MINUTES in the MORNING AND AT NIGHT and also brush his TONGUE for the event!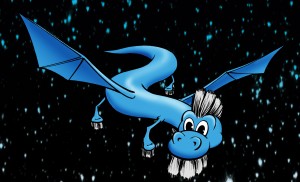 I doubt that Count Tonsula or Dee Kay will watch, because they are always looking for opportunities to wreak havoc in a human mouth. But don't worry! We're teaching kids (and grown-ups) how to stop Dee Kay and Count Tonsula's army of Strepto-Cockeyed Mutants right in their tracks before they cause problems!
Here are the links to the award finalists!  It's so awesome to see our names on these lists!!
The Silver Stethescope Award:  http://blog.wegohealth.com/2013/02/22/haawards-finalists-%E2%80%93-silver-stethoscope-award/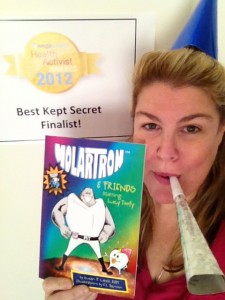 The Best Kept Secret Award:  http://blog.wegohealth.com/2013/02/21/haawards-finalists-%E2%80%93-best-kept-secret-award/
Here is the link to the Facebook Award Ceremony information.  The awards are being held on March 28 between 4-7pm ET.  I hope you can make it!    https://www.facebook.com/events/263353323798840/
Here is the link to the WEGO HEALTH website so you can see what they're all about, and how they inspire and support health activists.   https://www.wegohealth.com/about/about_us
Congratulations to all the nominees and finalists, and keep doing what you're doing to help humans have healthier lives!  Thanks again, WEGO HEALTH, and as some people say on our planet, "Live long and prosper!"
Love,
Suzi